50+ Currencies on Site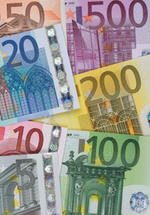 Great Rates | No Fees
Wellington is a specialized currency exchange service located in Kingston, Ontario. We serve customers in the Kingston region, including Trenton, Brockville, Smith's Falls and points in between. We also serve Jefferson County and other nearby parts of the State of New York. If you require a foreign currency, or if you have foreign currency you wish to convert, pay Wellington Foreign Exchange a visit; we have the best rates, charge no fees, and have more than 50 currencies on hand (others may be ordered). See our location.
Serving the area since 1997
We welcome visitors from all over the world: tourists who come to enjoy the historic city of Kingston, the Thousand Islands, Bay of Quinte and Rideau Lakes; faculty, students and academic visitors to Queen's University, Royal Military College and other educational institutions; and business travellers to manufacturing and technology companies in and around Kingston. Whether your currency exchange transaction is small or large, if you live in or plan to visit our region we would like to serve you.
Wellington has been providing excellent exchange rates and quality service to customers since 1997. Our reputation in the community and the industry is built on integrity; our commitment to the regulatory framework for Canadian Money Services Businesses is an essential component of our business. For more information on compliance see Compliance with Law.